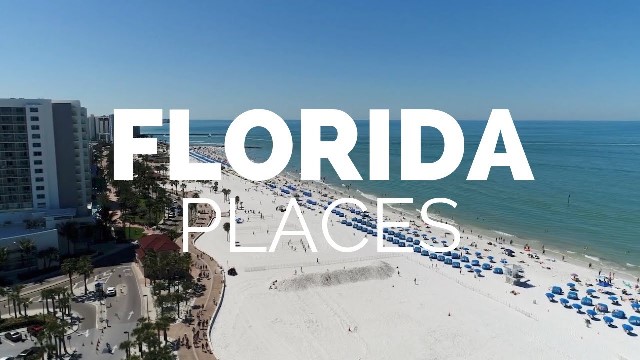 I know what you are thinking, the usual Florida destinations; like Disney World, or the Beach, right? Well… not exactly. I want to share with you some of the most amazing and off the regular beaten path destinations in Florida.
I have compiled a list of 7 of my all-time favorite destinations, while some include the beach and beauty of Florida, you will be surprised at how affordable and fun these destinations are!
So, let us start with one of my favorites of all-time beaches. Caladesi Island. This beach although gorgeous in and of itself, it is also the most amazing place to search for and find sharks teeth. This beach is so calming and off the grid you will be amazed. Three miles of beaches not compromised by too many people, and fun weather you just dig your toes in the sand or want to walk the beach.
Yet another beach destination we do have several you know… is Destin FL. This is a sleepy little fishing village so quaint and fun to explore. Get there and visit some of the shops and local businesses, try your hand at some fishing, or slide down one of the slides at Crab Island Water Park.
Located in the middle of the state is Mt. Dora. This is such fun to strap on those walking shoes and go visit 19th century homes, and don't forget to look up some of the famous antique shops. Several fares go on at different times of the year here, look into attending one of those.
Yes, another fun beach you must visit is both family friendly, and beautiful, it is Hollywood Beach. It too is quaint lots of local fun places to visit, and a two and a-half mile boardwalk. There is much to explore at the Anne Kolb nature center.
Tarpon Springs will have you loving the Greek flare for life. The Sponge Docks being the centerpiece of this destination. Great food, great shops, great atmosphere. Certainly, something to do or see for everyone in the family.
Love seafood? The destination for you would be Apalachicola. While this cities name is a mouthful, you will not be disappointed with a mouthful of wonderful seafood. Known for seafood, they provide 90% of Florida's oysters. There are also over 900 historic sites to visit here. Strap on the old walking shoes, visit the historic sites, and then get your grub on with some amazing and fresh seafood.
Discover the old City of Cortez. This destination will transport you to a time long ago. No traffic or hustle and bustle. If it is rest relaxation and enjoying great food. This stop is sure to hit all the hot buttons for you.
In conclusion, get out there and enjoy Florida! Soon hopefully the weather will be just cool enough to enjoy, and travel will be better off the regular beaten path. Just take the back roads!…