Why traveling within the U.S. during Covid-19 may be your best option.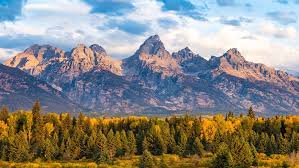 National parks across the country are in the process of reopening, with incredible destinations like the Grand Canyon and Old Faithful that are already accessible to visitors. National parks are such a great place to head to, and get outdoors!
In 2019, the National Park Service system received more than 327.5 million visitors. More recent travel data shows that these parks could be even more ideal for a visit this summer, as people want to get away after dealing with weeks and or months of stay-at-home orders.
Heading to destinations near national parks have recently trended on many of the online travel booking sites. Like Flagstaff, Arizona, which is close to the Grand Canyon, and Pigeon Forge and Gatlinburg, Tennessee, which are located by Great Smoky Mountains National Park.
The trips that require van passage, or you to be motored to another destination in the park, should not cause any worry, as all parks have taken great care to keep up with cleaning, and making sure to have proper signage, and social distancing, to keep their guests who visit safe and free from Covid-19.
The national park system is actually working on getting testing available for Covid-19, not just temperature checks, as they move to being committed to keeping everyone safe during their travels.
Even though the pandemic has currently put a damper on travel, many people looking for something fun to do with their family, they can stay in the US, and get outdoors.
Check online resources for towns and areas that are just outside of the park you are looking to visit. As stated earlier, it is great to get bargains, and looking online for help with booking for places just outside the park you would like to visit. It makes it easy to enjoy both the national park, and enjoy some small towns, and small businesses, as you enjoy your vacation.
"People are drawn to being outside," It has been such a long time for everyone to be home, or inside. "Now, more than ever, people need nature." Get out and enjoy! See all the great National parks!